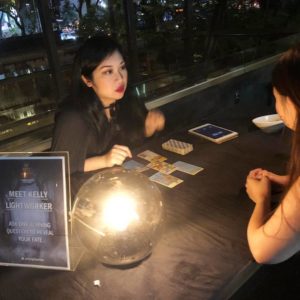 Would you like to reach out to me?
For media launches and events, please send your enquiries to

[email protected]

lightworker.com
To book Kelly's services, please click here. 

We do not accept bookings via email, this is to be fair to all our clients. We appreciate your understanding.

For any questions you have that are not stated in the website, please send them to [email protected] via the contact form.
Please do not contact Kelly and request readings outside of the timings offered in the booking form. Your respect of her privacy is appreciated. Thank you.