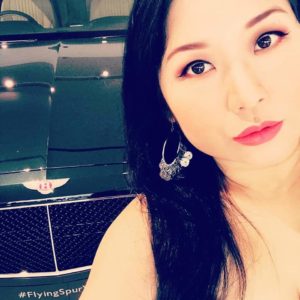 5★ Kelly has been most kind and professional. It was an amazing session . Much appreciated and all the very best to Kelly always !
–Charity Cheah, Singapore –
5★ Thank you Kelly. I have sought Kelly's guidance as i was at a major crossroad and needed some clarity on my relationship before i decide which was the path to take. It was amazing how she could accurately detail my exact feelings and thoughts. Throughout both tarot consultation sessions, Kelly was warm and compassionate, and i felt as if she was a close friend i had known for ages even though we have not met before. Kelly helped to shed light on the situation and provided advice on how i can get the breakthrough i needed. Her encouragement and kind words also gave me the courage and strength to move forward strongly, and to shape the life that is best for me. Grateful to have spoken with you Kelly!
–J F, Singapore –
5★ During moments of doubt and difficult times over the years, Kelly has been a voice of honesty and encouragement and I am thankful for her advice.
–Vani Nair, Singapore –
5★ I have sought Kelly's guidance and her reading was a blessing. She gave deep insights and shared on how I could overcome my self doubts and anxiety. The reading was so interesting and I feel at peace after the session.
–Lisa Foo, Singapore –
5★ I had a few readings with Kelly and with all readings, Kelly was intuitive and spot on on areas in my life without knowing much from me. Just had a reading with her today and she connected me with my grandma. I wasn't expecting that and from the way she described her, I know my grandma was here.
She is patient and will guide you in asking the right tarot questions. She gives practical advices and it really help me with the issues I face.
After readings, I always feel comforted and reassured.
Highly recommend Kelly for those who needs her services. Looking forward to future readings with her.
Thank you Kelly!
–Michelle Ma, Singapore –
5★ The sense of assurance you get from speaking to Kelly and the level of accuracy in her insights is quite remarkable. She has guided me over a few years and talking to her is like having a chat with a dear friend who doesn't sugar-coat things and tells you like it is.
Highly recommended, you come away from a session with a lot more clarity and a sense of 'Ok I got this.' I keep in touch with her after to let her know how things are going as well.
Thanks for sharing your gift, Kelly.
–Mag Sevy, Singapore –
5★ Super blessed to have chanced upon Kelly! I was feeling very stuck and lost last year and decided to have a reading session with Kelly. Her readings were really spot on – without having me to describe or to even tell, she already knows what is going on.
Kelly also goes on a deeper level to explain the reasons behind the happenings and gave me really sound and practical advice that can be followed through and executed.
Besides being blessed with her divine gifts, Kelly has this really superb, positive and vibrant energy – speaking to her is like fast charging a drained phone; I always feel positively charged and ready to take on life again after our sessions.
Thank you so so much Kelly!
–Jake Koh, Singapore –
5★ I recently had a hard time – I lost my grandfather, who had taken care of me since I was young. His passing was very hard on me, and I was worried – where is he now? Was he okay? How does he feel? Before the appointment, I was so nervous and unsure. Would Ms Kelly really connect to my grandfather? However, I am so so so so thankful and grateful to have come across Ms Kelly. I came across her page right after collecting my grandfather's urn and ashes. During the appointment, she had helped connect me to my grandfather (smoothly and immediately), and he was able to relay his messages, and I was able to as well. It was as if I was having a conversation with him myself, on the phone. I immediately knew it was him – his antics, his memories of me. Ms Kelly was prompt, caring, and definitely delivers what she promises/advertises. As it was my first time dealing with a death of a loved one, she answered my queries kindly and honestly. This is truly a priceless help and service. Thank you so much, I am truly grateful beyond words
–Heidi Lee, Singapore –
5★ Did a tarot card reading with Kelly. Her readings is amazingly accurate. What really amazes me is I did not even give any details but she was able to tell me what is going on spot on. After the consultation I felt a sense of peace and release . I have done tarot card readings before but Kelly is really different from the rest. I felt she has this supernatural ability to foretell events in the future and she does it in great details .
–Carine Lim, Singapore –
5★ Reading with her was quite amazing! She is really able to pinpoint accurately the issues I face as well as advise on the next steps. She even was able to provide specific advice which I did not expect. I am more excited about my prospects after the reading and really hope to do future readings.
–Adam Hwx, Singapore –
5★ Kelly has done several readings for me over the years and has always been on point with her observations. She has clear answers and often expounds on them for the benefit of your understanding. She's also not afraid of delivering hard knocks in truth, which was important to me!
–Chelsea Sim, Singapore –
5★ Kelly did several readings for me over the years, and I can confidently say that if you are looking for a Tarot reader who can connect with your energies and give you lot of answers you are searching for, she is the one, no need to look beyond.
If you are polite, genuine and has the right questions with right intentions, Kelly is even more polite, genuine and will have right answers!
Thank you Kelly! Always glad talking to you
–Bharath Atluri, Singapore –
5★ Speaking with Kelly and benefitting from her wisdom, insights and intuitions was a wonderful experience for me. It gave me with hope and strength for the days to come and also helped me to find peace with certain past events. I'm not a very spiritual person, but I was inspired and energized by the session. Thanks Kelly 🙂
–Ching Ling Loo, Singapore –
5★ My session with Kelly was amazing. Not only did she give me clarity in terms of steps forward in my dad's battle with severe illness.. she connected me with my mum, grandparents and our beloved guru in heaven. She was incredibly accurate and I was in absolute awe. So much ground was covered in an hour.. I really needed this and I am truly very grateful I found her. You are a gift, Kelly. May you continue to shine bright and spread your light to others. I'm looking forward to more sessions with Kelly over the coming months, god willing.
–Sharon Kaur, Singapore –
5★ I have sought Kelly's guidance and had a few readings with her.
And have always been amazed at how accurate she was and the amazing insights she is able to bring of the situation.
My animal communication experience was also a good one, where at the end of the session I felt much more connected to my pet, and realised what my journey with him is for.
I do recommend Kelly, if you are someone out there reading this, as you will walk away with the needed insights, in a very clear and concise manner.
She is very kind, and gives her all during the reading with you.
–Eswary, Singapore –
5★ Kelly is amazing. Her reading is always spot on; usually she speaks to the core of something before you even raise it – her insight and calm nature make her reading easy to participate in, and I walked away with almost a sense of relief that she was so clear and correct on everything we talked about.
–Karina F, Singapore –
5★ I am so grateful that the Universe has brought me to know about Kelly.
There were three major milestones in my life that I sought guidance from her. Each time, I am blown away by the insights that she share. She quickly gets right to the heart of any question, providing context in the face of confusion / uncertainty.
Not just that, Kelly speaks with a lot of compassion and wisdom! I found myself at peace after all the sessions with her.
Thank you, Kelly! You are truly a blessing! 🙂
–Shin Chew, Singapore –
5★Kelly is awesome! Have had a few tarot reading sessions with her, she's always spot on and my questions are well answered. My go to person when I have specific questions in mind and need advice
–Lokita Xuan, Singapore –
5★ My partner passed away unexpectedly in mid Dec 2020 in Greece. A victim of Covid 19. It was so sudden that we did not get a chance to even speak as he was intubated almost immediately upon admission to the hospital. As a Covid 19 deceased, we did not get to see or dress him. All that was brought before me in Greece was him in a sealed coffin. No proper farewell as you can imagine.
Being alone in his country, I remembered Kelly connecting me with my Grandpa many years ago after his death. I reached out to Kelly. It was about a month after my late partner's death that Kelly made a connection with him. As a newly deceased soul, he was busy settling in his new world. Connection was brief but I managed to get some answers which were very comforting during the lowest period of my life.
A year on, the day after his first death anni, I asked for Kelly's help again. This time round, the connection was clear, precise and very very comforting. I knew it was him immediately through the words Kelly conveyed to me, his behaviour and the food that he was eating. His messages a year later was very clear, very precised and through this connection, I felt that I finally had my closure. I am less angry with life, I felt that I can move on better and to accept love into my life. I actually felt very happy and at peace.
I know that are many out there that misses your loved one but are skeptical about spiritual connections. But do let Kelly help you. The experience if anything was very comforting and in my case, provided me with a closure.
–Tina Ow, Singapore –
5★I sought Kelly's assistance to do a reading for me as I was having trouble moving out of grief from the recent demise of my bunny. Kelly correctly and accurately pointed out the colour of my bunny and also the medical conditions faced by my bunny prior to her passing. I am very thankful for the message that Kelly has helped my baby to pass to me. It gives me comfort to know that my baby is well at the rainbow bridge and she is with me every night when I sleep, watching over me. Thank you so much kelly for the reading! 🙂
–Yen Li Ang, Singapore –
5★I know Kelly and her works via friends. I heard she gives good readings, is encouraging and supportive. I also heard that Kelly is an Animal Communicator. Recently, Kelly is doing a fund raising for a shelter I support, I decided to engage her services to do a reading on my 2 failed fosters – a tortise and a terrier. I am concern about how they have been doing and if they are happy with me. I was requested to send her the photos of my 2 pets. You would wonder how accurate that would be by just talking/looking at the photos, right? But viola, her readings are very detailed and accurate which aligns with my own observations!!! My dog even gave me some words of wisdom 🙂 which I am not surprise. Kelly's readings took away all the guesswork. Knowing how my pets feel will allow me to provide them an environment where they can live happily till their end of time.
–Nora Lee, Singapore –
5★Amazingly accurate reading. Kelly is supportive and clear in her interpretation of the cards. I've gained positivity and clarity through the session with Kelly. Highly recommended especially for those who are facing roadblocks and need some support and guidance.
–Sue, Singapore –
5★ Kelly was very friendly and patient when she did the reading with me. Let me poured out all my concerns and she answered them all with very precise and assuring response. She's very intuitive and her predictions were spot on. My new cat and our resident cat did bond very well later and formed a "unique friendship" as Kelly had predicted. Thanks to her very reassuring words and advice, she gave me peace of mind and felt less anxious about adopting another cat and introduced him to our resident cat. I highly recommend her if anyone wants to get a good reading about their pets.
–Amy Lee, Singapore –
5★ Amazing experience. Kelly is very warm, very perceptive and direct and succint. She articulates her sharing quite precisely as well. She adds alot of clarity and openly shares. Do try , it will be beneficial. Thank you Kelly!
–Annitha Annathurai, Singapore –
5★ I just had my session (spiritual communication) with Kelly today and in short, I am just extremely amazed and thankful. I was stuck in a place where I feel conflicted as to my life choices. However, Kelly was able to shed some light and guide me along. I now have a clear idea on how I should proceed. She could also tell me things about myself. Additionally, she was also able to help communicate with my deceased loved ones and was spot on in everything- on their favourite activity, meal and beliefs when they were still around as well as a moving description on how they are now. I am beyond touched :')
This session was indeed an eye opener for me. I am extremely grateful towards Kelly for her time. I will be back for another reading again. I highly recommend Kelly's services if you feel stuck/ require guidance/need to connect with your loved ones.
Lastly, I must add that I had unabashedly sent a very long list of questions to her yet she was able to summarise my questions and go through them patiently and very in-depth within the time frame (I am so sorry) If any, I wished I had extended my session!
P/s: I don't really leave reviews for privacy reasons and this is only my second review on google but I hope this will help you if you are stuck/ still contemplating. I had my reservations initially too but I am blown away by how professional and accurate Kelly is! Highly recommended.
Stay healthy and be blessed always, Kelly ❤️ You are a great blessing to us all. Thank you so so much! Xx 🌟
–Cherrie LC, Singapore –
5★ Very positive experience with Kelly – for anyone who's wondering on whether to take the step to try out, please do not hesitate.
Kelly was clear, articulate her points well and provides good guidance in her reading. Insights were helpful in resolving confusion and provided much encouragement and support.
–Kenny Tan, Singapore –
5★ Kelly's service is truly godsend for me.
With unexpected demise of my beloved husband, I felt a chapter of my life just torn away without a clue.
I lost my vigour for life and helpless to seek closure as it was so sudden and abrupt.
And then I came across her website by random and engaged her service instantly.
My first reading with her brought me to tears.
She spoke to me in a calm, gentle and assuring voice and her reading hits the nail on the head!
I found closure after connecting with my departed husband and the session helped me to gather strength within to move along the voidness. Knowing that death of loved ones is only in our reality, and our departed loved never will leave us alone.
Much thanks to Kelly for bringing solace to my heavy heart, peace to my mind and giving me assurance that I am always surrounded by love and protection.
Hugs
–SuKumar, Singapore –
5★ Very impressed with Kelly on how she could so accurately pinpoint the issues and provide clarity on my current situation. Her advice was assuring and gave me the confidence to plan and decide on my next steps. A very enlightening session that turned out to be more beneficial than I thought it would be! Thank you, Kelly!
–Charlene Emily, Singapore –
5★ I had an amazing session with Kelly. Her tarot card reading was spot on and it was as if she could read what was on my mind. She was candid albeit positive and caring. I will not hesitate to engage her service if the need arises in the near future.
–Vanesa Lim, Singapore –
5★ Kelly was introduced by a friend for a tarot reading when I was going through a tough time. Her insights and encouragement at that time had helped immensely to pull me through. I've also recently engaged Kelly for an animal communication reading for my foster cat to find out why he is behaving the way he is. Her findings were critical in determining the approach to care for him and help him heal from past traumas. I will definitely be in touch with her again for more readings in the near future! Thanks Kelly!
-Le Ying Soon, Singapore –
5★ It was my first reading with Kelly and it was done via email. I never met or spoke with her.
I was truly amazed. All it took was just a few short lines describing my request, and Kelly was able to give an accurate reading of my current situation and she provided clear written guidance on my career options. Her advice has certainly helped to clarify the many doubts I had before..
With an email reading, I also got my reading very quickly (in about 1 business day).
I highly recommend Kelly! Looking forward to future readings with her.
Thank you Kelly!
-Magdeline Chen, Singapore –
5★ Greetings to All
I am very grateful to the Universe to have come across Kelly's website about 2 years ago. I had my tarot card reading with her then and fast forward to now, what she had relayed to me then, has been so true. I spoke with her today (Spirit communication service) and her energy and messages has given me a strong boost! She is truly a very Wise,Loving person who provides genuine healing services. In short, Kelly is an amazing person!
Thank you Kelly
-Tamil Vani, Singapore –
5★ As an amateur tarot enthusiast of 8 years, I can say that Kelly is probably the best tarot card reader in Singapore. She's got a real gift for answering your questions, concisely and incisively – telling you exactly what you need to know.
I first had a reading with Kelly 2 years ago, and as time went by, it struck me how insightful and true her readings were. My recent reading was incredibly useful; it was like speaking to a wise and compassionate friend who does not judge.
-Bryan Cutter, Singapore –
5★ I have had 2 readings with Kelly so far, and both times she gave me accurate insights about the past, and encouragement plus practical advice for the future. Looking forward to more future readings!
-Julian Choo, Singapore –
5★ Kelly is very endearing and sincere. I had a session with her once 3 years ago but didn't think too much about it. Turns out she's spot on everything she said. Feels good to hear a reassuring voice and sessions with her makes me believe in myself more. Thanks Kelly!!
-Yijia Khoo, Singapore –
5★ Kelly was simply amazing and spot on in the accuracy of her reading of my workplace environment and even my current endeavors for career progression. Kelly is honest, direct yet so full of empathy. She is also kind, warm, understanding and compassionate and someone you can turn to when you need advice to help you steer through life's many tricky situations.
-Shanti Singaram, Singapore –
5★ Amazing. I'm speechless! Cold hard truth mixed with a sprinkle of hope and positivity. Kelly is just the guidance, maybe also courage, I needed to do what I knew I needed to do. Worth every cent!Like
-Angel Buenaventura, Singapore –
5★ Kelly has helped to solve the knot in my heart that has been there for many years. Thank you for helping me to reach out to my deceased mother.
-R C, Singapore –
5★ Kelly put me right at ease from the moment our session began, with her warm and effervescent approach. I was taken by surprise when Kelly picked up on things that I hadn't explicitly mentioned to her (e.g. a dilemma I was having with regard to my career, things related to my family members, etc). The session gave me clarity regarding how to move forward in certain areas of my life, and relief as well. Definitely recommended. Thanks Kelly!
-NP, Singapore –
5★ Kelly's intuition is scary accurate! I have had 2 sessions with her so far and she has given very clear direct readings. The readings aren't always depicting rosy images but she always provides more directions if the card shows her any. I felt very comforted by her readings because I have a clearer idea of what mentality I should move ahead with. She also pointed out very accurately what were my mental blockages that could be restricting my personal growth! HIGHLY RECOMMENDED!
-Joyce C, Singapore –
5★ Kelly truly helped with my confusion and questions. It was almost as if she was a friend who had known me for years..actual fact, it was the first time I spoke to Kelly and she knew nothing about me except for my first name!
Thank you Kelly, you have helped give me more clarity and believe in a few important things in my life!
I am truly grateful for the insights and sharing!
God bless 🙂
-Jini P, Singapore –
5★ I have been seeking readings from Kelly for a few times since 2017 and am always amazed by her readings. She is able to pinpoint the situation correctly and provide me with useful and insightful tips on how to improve my situations. I always feel much better and have more faith to solve my issues after receiving her readings. Thank you so much Kelly for always sharing tips so readily!
-Jerica Ang, Singapore –
5★ I had a tarot card session via Whatsapp call with Kelly and I was quite amazed by the accuracy of what she said, without giving her any prior information about myself. I was seeking directions in my career and personal growth, and Kelly understood my questions well and was able to provide me with advise directly to what I asked. She's really gifted in what she does👍🏽 Thank you Kelly
-Estee T, Singapore –
5★ Kelly is a very intuitive lady. She is able to tune into my situation without having much information about me. The advice she provided is insightful and practical. Thumbs up Kelly. Please continue to shed light in people's lives!!
-Shiqi Lim, Singapore –
5★ Kelly is a gifted tarot card reader and sincerely helps people with her gift. She is the beacon of light for me in my dark days and when I'm feeling lost. During our talks, she spoke to me with clarity, empathy, unconditional love and she says it as she sees it.. I literally can feel my heart getting lighter and mind getting clearer.
This is the second time I have been consulting her and her messages and advices are spot on, allowing me to see things with way more clarity and focus.
During my first consultation, she had pointed out unpleasant events that I chose to 'avoid' or did not 'see' then, and her guidance has guided me to heal and handle the situations so much better!
I am truly grateful for her readings and recommend Kelly Lightworker to anyone that needs guidance at any important crossroads in her/his life.
Thank you Kelly. Be blessed.
Sending lots of love
-Davina Lim, Singapore –
5★ I have sought guidance from her twice when things seem foggy and it really has helped me map out what I should do. She is also warm and caring and I always feel like I'm talking to a friend. She is the real deal and I would say not to hesitate to consult her if you're feeling lost.
-T Yap, Singapore –
5★ Speaking with Kelly was really helpful. Kelly aims to make you feel comfortable during a call with her. She easily eliminates any nervousness you might feel with her positive and cheerful persona. Overall a great experience.
-J Bashi, Singapore –
5★ The tarot card reading was really amazing. Without much information about me and you are able to tell me of the situations I'm in now. I will take up your service again if I'm in need of answers. Highly recommended
– Jeannie Cheng, Singapore –
5★ I consulted Kelly about half a year ago, wanting to gain clarity on my career path. There was a comforting energy as soon as we began which helped me ease into the session very quickly. It didn't feel rushed at all and I felt that she took the time to genuinely listen. She was clear and concise with the reading and gave me sound advice on how to manage my situation. Although I haven't quite figured things out yet, I am thankful for her guidance and encouragement. Thank you for all that you do Kelly, I appreciate it!
– Jodie L, Singapore –
5★ Kelly was genuine and sincere in helping to advise for my situation, and her readings were highly accurate and helpful in helping me to figure out my direction during my rocky times. I am clearer on how to proceed and have a greater peace of mind. had been to another psychic in Singapore before but Kelly was far more accurate and genuine. I will probably consult her again occasionally when I truly need it. I can recommend trying it out for any others who are going through a difficult spot in life and are feeling lost on unsure.
– Natalia Lukito, Singapore –
5★ Questions answered with clear directions. Timeline is also given on how long I will take when things get better so that I can mentally prepare myself for it. Very caring and friendly lady. Someone to go to when we need clearer pictures for decisions. Thank you Kelly.
– Jo Ann Chen, Singapore –
5★ It was a very healing experience talking to Kelly.
She answered all my questions very quickly and I was surprised how much she said was accurate.
The money I spent was worth it as she gave me so many answers within the limited time to the fullest.
She was honest and encouraging and I could feel her positive personality and energy over the phone. I will definitely would like to go back to her. Thank you!
– Sayaka, Singapore –
5★ Extremely intuitive and really tuned into the other person. I found the session to be enlightening and extremely helpful.
After the call I felt calmer than in a long time
– Matty P, Singapore –
5★ I've never tried tarot readings before. I took a shot with Kelly.
I needed clarity as to what exactly went wrong in a specific problem I had & BAM the answer which was my assumption that was close to my heart came out from Kelly's mouth via her cards. It gave me shock but at the same time I needed to hear it.
Kelly went into depth about the major topic & as much as it was hurting, I knew it was the truth. She really talks to you like a friend. She gives you advices that caters to you & your personality. As much as there's alot of healing to go through, we need to first admit what went wrong & why it happened.
I would love to do another session with Kelly hopefully in a few months time to do a check-in.
– Sruthi S. Thomas, Singapore –
5★ I spoke to Kelly awhile back when I was going through a rough patch and feeling very lost about the direction I was going with my life in general. She was very professional and respected our time. Her words were spot on. Although she was honest she was also very comforting. Our conversation helped me let go of some of the fear holding me back from moving forward and I am so grateful for that. Would highly recommend to anyone seeking some clarity and comfort.
– Kimberly Bracken, Singapore –
5★ The experience with Kelly is wonderful. I am thankful that I found her. Despite speaking to me for the first time, she is able to give me advises that are so timely. Some of the things she said touched my heart. Generous and willing to share. I will definitely go to her again!
– L Constance, Singapore –
5★ This is my second reading with Kelly. She is straightforward with expressing what the cards are trying to say and also gives very encouraging advises when the cards shows some difficult situations.
I really appreciate what she is doing, using her medium to help others out spiritually and emotionally.
– Valeree Ray Lee, Singapore –
5★ Kelly is an honest businesswoman. If she believes that the questions are unrealistic, she will let you know. She is willing to help you refine your questions in a manner that is aligned with the art of tarot. She provides honest service and has not once, in my last 10 years of dealing, portrayed herself as one who is only in it for the money. She follows up to check on my well-being! She is great! Highly recommended!
– Murali Rajagopal, Singapore –
5★ I have been to a couple of readers before but Kelly was very honest and I appreciate the fact that she did not tell me what I wanted to hear. She is willing to understand my concerns and she crafts the readings based on them. Definitely would recommend. Keep doing good work! ♥️
– Kamala Vandayar, Singapore –
I've done 2 readings with Kelly by now. Kelly is a straight talker which I appreciated a lot as she lays out the energies of the reading upfront and offers her POV on how they might reflect your current state of mind, and the challenges and opportunities. She is also very encouraging which is what anyone needs in their moment of doubt.
– Damien T, Singapore –
5★ Kelly is a very sincere and honest person. What I like about having my readings with her is that she gives clarity (she is always spot on!), no BS, but yet positive, kind and encouraging. Sometimes, people are hesitant to go for readings because they are afraid of what they might hear. But for me, after each reading with Kelly, I would feel so much better with a clearer and more positive mind. I highly recommend Kelly if you need any spiritual guidance/healing!
– Aretha Ling, Singapore –
5★ Kelly's services are extremely accurate. You will be left with no doubt with the kind of skills she has. I've taken her help multiple times now and I've always left with a much needed positivity and hope. It was brought inner peace and strength that I've need at difficult times. If you're considering to get a tarot card reading or any of her other services from her do not think twice! She is the right choice.
– Nisha Gopal, Singapore –
5★ As one who has always been skeptical of the supernatural, I find myself very surprised that I am giving Kelly a 5-star review.
But she deserves nothing less than 5 stars.
Kelly's visions are so accurate it really makes you wonder how it's even possible. Her gift is rivalled only by her affable personality; speaking to her for the first time is like having an overdue catch-up with an old friend. That, to me, is her magic.
Cast your doubts aside, and you'll be in for a treat.
– Jun Kai Choo, Singapore –
5★ This is my third session with Kelly.

My first session with Kelly was the beginning of a slippery slope to depression with the situation I am in. And the second session was when I was rock bottom, sinking into a depressive state. I knew the situation I am in and needed some guidance on how I am able to get out of it. In that session, the cards gave me the guidance I needed, was a reflection of my mental and emotional state and Kelly was professional with the reading, giving me advice and telling me the harsh truth of the situation I was in. She was also encouraging and her kind words touched my heart and I snapped out of wallowing in self pity and turning the situation around.

With Kelly's advice and her healing words, I slowly healed over 6 months. I felt that there was a healing element to Kelly's sharing and the tone of her voice had a soothing reassurance. As I changed my mindset to being more positive, my reading this time was really positive as well! A good reflection of my state of mind. I am looking forward to updating Kelly on all the good things that are coming and also, I know that in my next challenging phrase of my life, she will be the person I would go to for advice and a long chat.
Thank you Kelly and May God bless you always for all the good work you have done.
– Leona Leong, Singapore –
5★ I've gone to Kelly for a few readings now and I must say she is VERY ACCURATE to the point it made me cry a few times (those were much needed "wake up calls"). She has helped me realised the important aspects of my life that I need to work on and in some situations – forgo. I'm grateful to Kelly as she often points out the things i need to hear rather than the things I want to hear.
– Meijun Low, Singapore –
5★ Kelly's tarot card readings and insights are very accurate. Her readings have given me guidance and confidence in my career choices. Thank you!
– Ophilia Lai, Singapore –
5★ Kelly is truly an amazing and gifted person. She has guided and given me clarity during times I needed most. It is a great feeling to know that there is someone out there whom I can trust to talk to because she is genuine and truly good at what she does. Five stars for Kelly, always!
– Jina KB, Singapore –
5★ have consulted Kelly twice and each time she provides me with the clarity I needed for some troubled issues in my life. She uses the tarot cards to talk the issues and provides guidance. It's like I am talking to a friend and she has so much empathy and understanding of the situation. She is definitely worth the time and investment.
– Chrystie Dao, Singapore –
5★ Relevant, concise, empathetic, real. Above all, I got the guidance and knowledge to take charge and steer my life accordingly. Sincere thanks, Kelly.
– Ange Chaimay, Singapore –
***
5★ Kelly's a lovely angel. Her simple advice a year ago has changed my perspective on life. And this time round she has been reassuring on my worries and has provided direction on what's next. I'm thankful that she's blessed with what she has and provided guidance when needed. Thank you again from the bottom of my heart.
– The Secret Therapy, Singapore –
***
5★ Kelly has been a truly wonderful guide. She is gifted and has a big heart, and is so easy to speak to.
– Amanda de Silva, Singapore –
***
5★ This is my 3rd time having a consultation with Kelly. Once again, I'm so grateful to her for giving me useful insights to my burning questions which I couldn't find the answers from anyone. And she even gives me advices on how to meditate and protect myself from negative energies directed at me. I'm also very happy to find out more about what my little one is thinking and why he behaves the way he does. ❤️
– Yuping Ng, Singapore –
***
5★ After my consultation with Kelly, I gained much clarity in many areas of my life. She's extremely accurate and the advice given helps a lot!
– Chia Tze Wai, Singapore –
***
5★ Kelly listens patiently to my questions and does not rush you during the readings. She is very encouraging and emphasized on the important advises I need to keep in mind. She has help to give the clarity to what has been bugging me.
Thank you again, Kelly!
– Wan Tian Loo, Singapore –
***
5★ There is only one word to describe Kelly in short, AMAZING! Recently from my own experience of having one of my stray cat who went missing, I approached her for help.
Even though it was unfortunate and painful to hear what happened to my cat, at the very least I had closure. The amazing thing was Kelly doesn't know any information (location, cat's character, environment, etc) but she was able to tell me what happened to my cat, how it happened which pieced every thing in place. The information she gave was so detailed. And she was so kind to help my passed on cat to cross over.
Other than she was able to tell me how my cat reacted during the ritual of crossing over (my cat is known to be aggressive which Kelly was not told of). There was one thing that made my jaw dropped.
A week before I approached Kelly for help, I reported to the relevant departments that I lost my stray cat. A week into it, no news and thus I approached Kelly. While she was communicating to my cat, I asked Kelly to help me ask what would be my cat's last wishes that she would like me to do for her. She told Kelly that she once chased one male ginger cat away from the street and wishes me to apologise to the ginger cat on her behalf. I told Kelly that I have been feeding that area nightly for years and never seen a ginger cat at all. She said my cat showed her an image of a dark ginger, tabby, male cat and we left it just that. 4 days later, a relevant authority called me and told me that a lady found a cat on the same street that they thought was my missing cat. I asked for a picture and shockingly, it was a dark ginger, tabby, male cat. Kelly wouldn't have known coz I have no idea and taking into consideration, the detailed description was spot on. Personally, I think she is true psychic.
I am fortunate to have known her as she is always so passionate and compassionate towards my customers, our pets and myself. She has always been so kind and understanding towards peoples' needs. She is gentle and patience and always try to lend a helping hand to the ones in need. She is one fantastic woman and if you need answers to your life and/or your pet (be it alive or passed on), she is definitely worthwhile to go to as your first choice. Thank you Kelly for your kindness and compassion. Carry on your amazing work!!
– Loving Pets, Singapore –
***
5★ Kelly is really a gem. She really puts you at ease, and she is such a warm and approachable person. Speaking with her really lifted a weight off my shoulders and I felt more reassured as to how to approach my issues and move forward. Thank you once again Kelly! =)
– Elisha Heng, Singapore –
***
5★ One of my friend referred me to Kelly. Being new to any sort of reading, Kelly identified several of my problems on the spot. Especially during my down times, i have certain concerns. I felt much lifted and confident to face them and always keeping it in mind to change for the better of others and myself. I believe Kelly is able to help almost anyone, especially those who feel lost in directions. I am thankful to have know of this honest kind soul.
– Wei Jia, Singapore –
***
5★ I have interacted twice with Kelly and both sessions were immensely helpful.
First of all, Kelly is very professional. She called in on the dot on both occasions, with everything ready. We were able to start the session immediately with no time wasted at all.
She is also straight to the point. If something doesn't look good, she does not attempt to conceal it.
Her interpretations were very clear and she was very patient in clearing any doubts I had. Even though my questions were all over the place, she was able to 'ask' the cards the right questions.
In addition, she is very intuitive in her interpretations. Her forecasts were very accurate and offered me immense guidance in the way forward.
I was struggling with various difficult decisions because my mind and soul were at odds with each other. Kelly did not tell me what to do (she remains very professional and does not overstep the boundaries). Instead, she helped me uncover my subconscious mind and guided me to discover what my heart/soul really wants. After speaking to Kelly, I felt the fog lifted and I was able to gain so much clarity in how to move forward. I felt that I understood my own needs much better.
Last but not least, Kelly was very approachable, sincere and reassuring. I found myself able to open up to her and not once did I sense any judgment. Instead, Kelly offered loads of encouragement and optimism, and helped me to reframe my perspectives on the negative situations I saw myself in. She is indeed a Lightworker 🙂
I'm so grateful that I was led to Kelly, and I am ever so grateful to Kelly for guiding me using her unique ability 🙂 Thank you, Kelly 🙂
– Cheryl Lim, Singapore –
***
5★ Kelly is really gifted medium / tarot card reader with true inner wisdom. I feel she connects deeper to your soul and situation. In our talks I always feel that her only sincere wish is to truly help people with her great inborn talent. She sparks so much clarity, openness, empathy and unconditional love… this alone feels like healing energy in itself to me.
I have been consulting her for the second time and her messages, advices and descriptions have 99% hit the situation spot on (based also on my inner sharpened senses and without giving her any hint beforehand).
In my first consultation, she pointed out unwanted, unpleasant events that I tended to 'park' since I did not understand at that precise moment. And yet, everything has happened the way her cards predicted. And her guidance has helped me to handle the situation so much better. Absolutely stunning!
Am deeply grateful for her readings and recommend Kelly Lightworker to anyone that needs help at any important crossroad in her/his life. She is TRULY TRUE – and me as an experienced, grounded, analytical business executive do not say this easily.
Heartfelt thanks, dear Kelly 🙏🏻
Be always blessed, Miguel
– Miguel Serrano, Singapore –
***
5★ I was at a point in my life where I was lost and stuck, and had long-time problems that I could not find any answers to, so I decided to try Kelly's tarot reading. I definitely felt completely different before and after the reading, as Kelly pointed me in the right direction, shed light on the root of my concerns, and gave me clarity. Kelly also gives off extremely positive vibes of someone who truly loves helping others.
– Lee Trisha, Singapore –
***
5★ I have sought guidance from her twice when things seem foggy and it really has helped me map out what I should do. She is also warm and caring and I always feel like I'm consulting a friend. She is the real deal and I would say not to hesitate to consult her if you're feeling lost.
– T Yap, Singapore –
***
5★ Kelly is by far the MOST AMAZING PSYCHIC I have ever known!
She is direct, honest, no-nonsense, and goes straight to the point.
She has given me sound advice and critical information about people close to me whom she has never met, yet she seems to understand them even better than me.
And she is so good that she can give you information about your own life which you never told her about. Astounding!!!
Kelly is really No. 1!
– Lisi Chua, Singapore –
***
5★ I have engaged other tarot card readers before and I am so glad to have met Kelly to engage her services.
When she does her readings, it's to the point (it could be good / bad), you can ask her anything under the skies, she is honest and kind In her approach to make you understand your path.
Kelly is an amazing Animal Communicator – she has been spot on and helps to make the pet's relationship work in the household. Happy Dogs = Happy Family.
I strongly recommend Kelly's services – she's spot on and able to help give you clarity on your future journey.
– Lynda Goh, Singapore –
***
5★ Kelly is an amazing soul, I'm very happy I met her. She gave me fantastic advice and really helped me think about a number of things about my path. Thank you Kelly!
– Claudia Baptista Fernandes, Singapore –
***
5★ Kelly is a very genuine person with such a warm persona. It was so easy to ask her questions that one would normally find difficult. She doesn't rush u with the readings and tries her very best to understand you throughout the session. She doesn't judge you and accepts your choices and decisions. She always gives me a sense of comfort.
– Pavanjit Kaur Gill Gill, Singapore –
***
5★ Have had two readings done with Kelly so far, and it has been amazing! She is very honest, straightforward and genuine. She provided detailed and accurate readings of the cards, and also shared great advice.
Would highly recommend for anyone who may be feeling stuck and in need of some sense of direction/ clarity.
Will definitely continue to go back to her 🙂
– Qianhui Guay, Singapore –
***
5★ Very kind lady here who is clearly gifted and advises you gently and nudges you in the direction which benefits you the most. Things that she mentioned previously has come to pass (both the good and bad ones). Do come to her with an open mind and heart and listens to what she has to say, cause those are the hints that your angels and guides are telling you. Thank you for the kindness and blessings, Kelly!
– Emily Lim, Singapore –
***
5★ I have had 2 readings with Kelly in total with a huge gap between both. My first session I was so nervous & truly had no idea what to expect. The stuff that we talked about in that session, began to came thru some months later! The second session I was more prepared and wrote down my burning questions so that we could zero in on the good stuff!
Kelly is truly gifted! Shes clear when it comes to communicating what she sees in the cards. Shes listens patiently especially when you hear something that you connect to. She is very encouraging and I left my reading feeling positive and ready to take on the next big thing. My moms met and spoken to Kelly as well! We both highly recommend a session if you ever have the chance. Thank you Kelly!
– Ar0zE , Singapore –
***
5★ I am very grateful to Kelly – went to her when I needed help and got stuck in a rut. She is accurate and spot on when I did not even mention anything! She will give me guidance and is being realistic asking me to seek help.
I also had energy healing with Kelly on my bad energy/negativity – I can feel my heart feeling lighter, mind clearer after the session.
Thru Kelly, I also understand more about Goddess Guanyin and that everybody has a chance to co-create their destiny with the Universe.
I have learn so much thru her, her session, her sharing – she is truly Love and Light, a true Lightworker helping people!
– LiChia Lim, Singapore –
***
5★ Kelly is amazing ! She rightly pointed out what i am going through right now. She is very professional , attentive and compassionate to my questions. Really appreciate the guidance and tips which is useful to what i can do now. Really a soul doctor .Just want to say Thank You from the bottom of my heart and keep rocking !
– Lay Chean Gan, Singapore –
***
5★ This is the 2nd reading I had with Kelly and once again the clarity gained is priceless. If you have an issue that's bugging you for months and have looked every corner for an answer but can find none, then give Kelly's readings a try. Highly recommended.
– Terence Tan, Singapore –
***
5★ Met Kelly last year, initially a little skeptical and I was speechless when her analysis was so accurate. Engaged her service again in Feb, went in depth and questioned about different areas of my life and she got things spot on again. What she said in Feb, has came true now in Nov in the workplace, when I engaged her service again to seek direction & future path(s). Kelly has a genuine and warm personality. She is keen to listen and attend to my queries patiently. She is honest as what the cards advises her. What I would suggest to others is, be open to receive what the cards have to suggest/offer. Only accepting the truth (not just what we want to hear) can we better ourselves. She's the only person I think of when I need clarity. I am definitely engaging her service again! Thank you Kelly!
– Sherry Goh, Singapore –
***
5★ I first met Kelly in January this 2019 and engaged her services to do Tarot readings for me. She is very friendly and approachable, providing me with a huge level of reassurance. She was also clear and concise with her readings and welcomed follow up questions as well. Overall my experience with her was a positive one.
Would highly recommend her to anyone who feels lost and is looking for (spiritual) guide posts when it comes to life, relationships and career.

– Mizuki Hatsuharu, Singapore –
***
5★ Have had couple of tarot readings from Kelly & can't recommend her enough. The readings have been very accurate & has helped us a lot.
– Priyanka Maheshwari, Singapore –
***
5★ I decided to opt for a phone reading with Kelly when I was going a difficult period of time and needed some direction and clarity. Kelly was honest, yet kind and sincere. Ask her the right questions, and you can trust her to be honest (sometimes there are things you know you don't wish to hear but need to!). The truth will be painful at times, but it will always set you free. Apart from being a true lightworker, Kelly was also able to give me advice on how to approach life and make positive changes to my lifestyle and mindset to become a better person and to have a better future. Thank you very much Kelly! (:
– Ann Nicole Ng, Singapore –
***
5★ Am a happy and satisfied returning client, as Kelly is compassionate and insightful, with a wonderful knack for making you feel at home and comfortable as she attends to your reading. Hers is a truly amazing gift and it is nothing short of extraordinary to watch and listen to her work 🙂
– Angie T, Singapore –
***
5★ Impressive! Not only a good consultation but also effective counselling session too! Kelly had helped me greatly through the reading, hence I am able to make sensible and right decision re my career when I was at the crossroad. She also has helped improve my relationship with my hubby by understanding him/me better through the reading. Financial, family, health reading were good too. Overall I am happy after the reading, able to move forward and make right decision confidently with her guidance. Thank You very much, Kelly!
– SM Ng, Singapore –
***
5★ Dear Kelly
You're my magic wands which enlighten my path of life, long, dark and lonely to pursue. Sometimes I feel so weary as I cannot see the hope, everything seems against me, exhausted, helpless and sad. All I can do is screaming from my heart for help, seeking for hands to uplifting me from this mud pond. And, Kelly, you're the one, offering me prophesy, empowering me and encouraging me to move forward with the lay of light. With this light of hope, I can stand up and look ahead and start to walk again. You give me this strength which never let me give up my fights.
Thank you so much for being there, you're my guardian angel.
– Junko Togari, Singapore –
***
5★ I found Kelly to be honest and open. She talks straight – just like her profile says. I've had two sessions with her – one where I was extremely emotional and one where I was in a good frame of mind. Both readings were just as productive. I found there was a lot of information to take on board during a session but I had a lot going on in my life at the time – I actually had to cut the session short. Kelly was very understanding and accommodating of this. I look forward to another session with Kelly in the future.
– Rebecca McIntosh, Australia –
***
5★ I contacted Kelly for a tarot reading a couple of months ago. At that time I was quite surprised about some of the things she said regarding the future. But all the same it was a pleasant and positive experience to interact with her. Fast forward to a few months later and things happened much as Kelly had indicated they would. I am very grateful for this because in a way Kelly prepared me for the hard road ahead. I remembered the encouragement she had offered me during the reading and this made me feel more hopeful about the future and consequently gave me the strength to battle on and finally emerge victorious 🙂
Thank you Kelly!
– Sui Aat, Singapore –
***
5★ Have had 3 readings from Kelly so far – each time she read the cards and told me things that I didn't share with her, which were all spot on. She also told things as they were, no sugar coating about the things that I was encountering. Which was what I needed, cos the problems are already complicated as they were, and I needed to fact check to know how to move forward. I enjoyed my readings with herSomewhere underneath the no nonsense attitude was a big heart as she temper her readings with encouraging words, but I suspect that if you start to wallow in some self-pity she will probably kick you in the butt to get you out of the funk first haha!
– Pauline Wan, Singapore –
***
5★ Truly an earth angel , who helped me with my personal journey. A trusted friendly psychic who is straight to the point.
– WhyGrey Muse, Singapore –
***
5★ Get a few readings from Kelly over the years. She's a friendly, straightforward and wonderful lady. Her advises are true to heart and straight to the point be it good or bad. I had learn to open my heart and listen to her advises and things gets better and better! Highly recommended!
– Xiuling Huang, Singapore –
***
5★ My little furball fell sick mysteriously last month and we did extensive bloodwork, physical body examination and the Vet couldn't pinpoint what's wrong with him as his results all indicating a very healthy boy. His mysterious condition was so bad that, the head of the clinic decided to take over this case, for he feared the cat's organs have started to fail. Because nobody could figure out what's wrong, the little furball was immediately scheduled for ultrasound examination.

While waiting for the ultrasound examination date to arrive, I seek Kelly's help and guidance as I was at a lost, not knowing what to do. In the next few days, with her help and guidance, and Guanyin's watching over very closely, my boy embarked on a fast recovery, able to eat, drink water, ate his medicine with not much resistance, allows me to syringed feed him which eventually leads to spoon feeding very quickly and progress to eating on his own in no time! Since he had such vast improvement before the day of ultrasound arrives, we decided to cancel it.

With just 1 finally followup with the Vet at the end of this month, which is next week, I want to express my gratitude for making this scary unknown journey to a calm and fast recovery! Thank you for always helping people without any haste even though you are so busy Kelly! Your love and passion to help others, brings so much relief to those who needs them! Through you, communicating with my baby cat, I learnt more of his character and his inner thoughts and that alone gave me strength and direction to keep fighting for him to aid his recovery as fast as we can. Thank You.
– Gina, Singapore –
***
5★ I was introduced to Kelly 2 years ago by my ex-colleague, Dian. I was at a crossroads at that time and wanted to seek clarity and guidance. When I first met Kelly, there was an aura about her which drew me to her. She was very professional, sincere, attentive, soft spoken and soon I was sharing with her my problems and uncertainties. Her insights gave me the clarity I needed. Kelly has the special gift to see beyond what we can see. Her ability to interact with spirits was something I had not encountered before. My father, who passed away 5 years ago, sent a message to my mum through Kelly. I was glad and happy to find out that my dad was happy where he was and he assured me that he was always with us, protecting us.
I have seen Kelly a couple more times after that. Kelly is a very compassionate person, she makes a person feel really comfortable and soon we were like good friends. My last meeting with her was a turning point in my life. I have no regrets with my decision.
Kelly always follows up with her clients after each meeting and she will go the extra mile if needed. This gives me comfort in knowing that she is always there for me. I am really very thankful that our paths crossed and will always treasure this friendship we have developed.
– Shirley C., Perth, WA, Australia –
***
5★ It's almost frighteningly good how she looks through all my personal issues and past, without me opening up about any topics. She can guide you to who to avoid, what to do to make the things you want happen sooner etc.
– Sooky H., Seoul, South Korea –
***
5★ Since the day I met Kelly, my life has changed. My direction in life is guided in a positive way. She is the best tarot card reader that I've met so far. Especially, she is able to connect with my grandma's spirit for providing me with some necessary advice which were very important to me. Thank you Kelly!!!
– Cindy H. L., Ho Chi Minh City, Vietnam –
***
5★ Kelly is so powerful! Her words have actually shaken me up. Now I can see my purpose in life and make an important decision.
– Stephanie C., Hong Kong –
***
5★ I heard about Kelly when I was browsing and another psychic medium was promoting her blog. From there I read most of her posts and somehow felt very drawn to her. So I contacted her and made an appointment for a one-hour reading.
She was very comforting and attentive, and her reading was unexpectedly surprising. She could explain things that I haven't even thought about, but when she mentioned it I remember it happened. And the overall advice concluded from our session was an eye opener for me, and for that I feel very thankful.
– Francine Y., Perth, WA, Australia –
***
I had a distance email reading with Kelly. I gave her my name, birth date and two short questions. She was incredibly accurate, and so much of what was said resonated immensely with me! I'm amazed at how she picked up these things about me! She relayed messages from my dead grandfather, my guardian angel and even a deceased pet cat. She described specific people and incidents in my childhood and my current situation perfectly. She even knew about my depression and where I hid my medicine, and how I kept it a secret from other people. She explained to me my soul purpose and the lessons I have to learn in this life. It was so healing and powerful to know!
– Raven C., USA –
***
Kelly did a distance psychic mediumship reading with me via email. She blew me away. We never met, but she described my appearance, my house and my husband accurately. She even went into incredible detail about a very personal problem that I'm struggling with – which only my husband and my closest friends are aware of.
Kelly also described some very real problems we're facing, and how certain aspects of my body language and voice are making it worse. Again, she's never met me. Thanks for the advice, Kelly. I'm going to be more mindful of my words and tone from now on.
– Amelia, USA –
***
Kelly, thank you! Your reading really resonated with me. Prior to this, I had been feeling like I needed to make a change. Your answer gave me clarity. Gratitude and blessings to you. I felt uplifted and I felt your kindness and love coming through.
– Katherin, USA –
***
Words cannot express how grateful I am, Kelly. You gave me closure to something that was pushing me to the edge for months. I have peace of mind now, and it is priceless.
– Ursula, USA –
5★ Apart from the necessary skills of being highly intuitive, Kelly is empathetic, a great listener, and truly advocates and encourages healing in those who approach her. Not having known her before, I was reading the reviews online and I admired the writings she shared in her journey of having counselled and helped her clients with all sorts of issues.
I decided to contact her, and the session proved to be an eye opener. She knew things which I never mentioned to her about my family, hidden emotions and struggles. What she said resonated with me and she took care to understand and be patient. Apart from the deck of Tarot cards which she uses, she is also able to tap into the soul of the matter and person that she is with beyond the use of cards. This is one hallmark that I appreciated in her as a reader.
I know I will meet up with her again, and I'd like to think that I've not only found a gifted healer/reader, but a wonderful friend that cares. My words here do not do justice to the emotions and resonance I've felt even though we've only met once in person. Thank you Kelly!
– Dern L., Singapore –
***
5★ I am glad to have met Kelly and below are my sharing after engaging her services for both Animal Communication & Tarot/Angel card reading.
Animal Communication:
Having dealt with unprovoked pet dog aggression for 4 years, I've sought help previously from both professional dog trainer and vet but to no avail. Thanks to Kelly, I finally understand the root of the issue. A dark fear of abandonment and rejection that my boy had been through as a puppy (from breeder to pet store). Despite being treated well and cared for by his new owner (us), we are frustrated with his unprovoked and unexplained attacks on family members that often draws blood..We are also puzzled with his contradicting behaviour – while he is happy to go into the carrier (outing), he never fails to turn into a ferocious dog the very second once he is in it). Those behaviours finally start to make sense and pieces put into the picture after the interpretation was provided by Kelly. Little did we know that certain frustration, negative vibes and tension within the family had also contributed much to his fears and insecurity. Really spot on reading. Valuable insights to understanding my boy and hopefully we can work on reassuring him and let him be a happy furkid the way he should be.
Tarot/Angel Card Reading:
Without me going into details, I was stunned when Kelly was spot on with the question I was planning to ask. She knew the situation that I was in, the push and pull factors in my decision making. What surprises me most is the fact that out of 78 different cards, the same card & explanation appeared twice in her reading for me. Not only was it accurate, it was also able to pick up my exact emotions i.e. fear/doubts/hesitation that had been running wild all these while. I am also thankful to have a reading on the possible outcomes for both option A & B. Knowing "what to expect and be prepared for" definitely helps in my decision making now.
Thumbs up and I am definitely recommending Kelly's services to anyone of you reading this or checking her out. Go for it
– R. E., Singapore –
***
5★ When I had my first reading with Kelly, I wasn't sure what to expect – but she said things that blew me away. I was always open to the spirit world and ideas about spirituality, but I think after meeting Kelly, it helped me solidify how I felt about myself, the world around me, and most importantly, a clear perspective of how to incorporate what I learnt about the spirits/Angels (from Kelly) into my everyday life.
She helped me let go of a lot of baggage that I was holding on to, be it relationship struggles and the death of a pet that haunted me for years. Plus, she also helped me get in touch with family members who have passed, with messages about the present and future.
Regardless of the spiritual aspect, just talking to her and hearing her comforting words, has helped me through countless bad/harrowing situations. She is tough, but also so maternal, loving and soft as well, that whenever we have a reading, it's always so therapeutic and I feel almost re-born, thanks to her sweet and encouraging manner in helping me in the issue/problem at hand.
Highly recommended, and please bring tissues, as believe me, you'll need it!
– Steve A., Singapore –
***
5★ Thanks Kelly for the wonderful read. Can't deny that everything is true. You've given me an insight into what I should do and how to improve it. Thank you.
– Jefferson L., Singapore –
***
5★ In search of advice in dealing with the loss of my beloved pet, I decided to make an appointment with Kelly after reading up on spiritual connection and healing (which I chanced upon a while back).
I have to say I am a free-thinker. During the consultation, I felt better and ready to let go. Kelly's sharing with me validated my gut feelings, and most importantly, guided me to what I need to do and am finally ready to do.
I would encourage people who need clarity and healing to contact Kelly. In both the spiritual and non-spiritual sense, I am glad I took this step. Sincerely.
– S. Y. Y., Singapore –
***
5★ At first, I was skeptical about things like these but when I met Kelly, everything changed. Tarot card readers are gifted but Kelly is especially gifted in accuracy. The things that she told me were nothing but accurate. The topics that were discussed ranged from education to business and family life. She gives the best advice on certain things and helped me to analyse my life and how to reduce impediments. She provided me closure with regards to certain things. And one of the most important things that she does is channelling one's spirits. And they are once again, accurate and provided me with much needed relief on many unanswered questions in my life. Many of us have insecurities and channelling spirits can give us clarity on issues and many events. Arrange an appointment now cause this is the real deal. Nothing but accuracy and honesty. Kelly is interested in your well-being. This is truly money well-spent as you can never place a premium on success and well-being.
– Murali R., Singapore –
***
5★ I got to know of Kelly through my friend, Sandra, and it turned out to be one of the best encounters of 2015. I was very comfortable with Kelly and it was easy to share with her my problems, all of which I got clarity for through her and my angels. She was also encouraging; it really was like sitting down and catching up with an elder sister.
I have seen Kelly twice now and I hold all of the messages and her encouragement close to my heart. I have also introduced her to my friends and I'm glad that I've played a little role in helping them get the clarity they need, just like Sandra did for me.
Thank you, Kelly, and I can't wait to bring you good news when we meet again! 🙂
– Ellialyn L., Singapore –
***
5★ Got to know Kelly by chance of a FB recommendation. Decided to have a session with her as I needed some clarity on several issues. She provided insight and advice on how to improve in the situation I am in. Kelly is a very helpful, kind and amazing gifted psychic. I manage to put away bits of worries/burden regarding my beloved decreased grandma.
The hug that Kelly gave me before we departed comforted and calmed me.
Will heed her advice to be kind to myself. 🙂
– Huang X.L., Singapore –
***
5★ Kelly – just wanted to say thank you so SO much for your help.
During a particularly challenging period, you were able to help me put a fine point on things and solidify and express everything I believed to be true. Your kind spirit and accuracy of vision really helped me get over that difficult time, and I'm so glad we met – you still influence me with your positivity and optimism.
Thank you and see you soon again!
Huggs xxx
– Floydd Patric W., Singapore –
***
5★ I had my first reading with Kelly today and it is also my first time doing tarot card reading with a professional. Before i even spoke, she told me what was bothering me. And it was on point! Her reading wasn't just about life and the future.. But also very insightful. It opened my eyes to paradigms i have never thought of looking from.. And i will give her advice a shot. She was very reassuring and I felt very comfortable talking to her (albeit emotional). So thanks kelly! Hope to see u soon!
– Shirley L., Singapore –
***
5★ It happened by chance that I get to know about Kelly through a close colleague. Initially I was a little skeptical but because of the situation (career, life and stuff) I was in, I thought that it will do me no harm to go listen and check it out. In fact I was right and I felt great after the session. Kelly was professional in what she is doing yet able to empathise with me and provided help to clear my doubts about my current situation. If you are the same as me; lost in life, dunno what to do for my career etc.. Give it a try and just go with an open mind. 🙂
– H. G., Singapore –
***
5★ Am still amazed by how accurate she is even about the deepest part of me. I came out of the reading with a peace of mind, feeling clearer and knowing better how to improve each difficult situation. Thank you Kelly 🙂
– Xiangyi R., Singapore –
***
5★ It's very comfortable talking to Kelly and instantly I felt connected. She was able to sense what was running through my head even before I speak. Jaw-dropped and from that moment onwards , I know she is truly gifted!
Great analysis and insights. Thank you!
– Liew W.H., Singapore –
***
5★ Kelly is a gifted psychic. The moment I sat down for a session with her she could read into the sad past that I had as a child. She reassured me about my present and future which gave me much comfort.
Connecting with my late mom and dad was something I did not expect. The special message and advice from them respectively lifted my spirit and I am so happy they are guiding and watching over me.
Kelly even told me about my innate love for singing. I was really amazed when she mentioned it. She had not met me prior to this session. Knowing that my guiding spirit wants me to pursue this further gives me a newfound fervour to go for training.
Yes. My future looks really bright and thanks to Kelly, I am going forth with a greater sense of confidence.
– Angela L., Singapore –
***
5★ Kelly is a very welcoming and warm person. In addition, she is very articulate, and has a way of really leading you into seeing what you need to hear the most. That one-hour session with her helped me make some of the best decisions I can ever make in my stage of life during that time. To anyone that wishes to consult with her, please do! 🙂
– Jill S., Singapore –
***
5★ Kelly is really awesome! Very understanding! Insightful reading which will aid me greatly in my current crossroad. Thank you Kelly! It's money well spent 🙂
– Sarah G., Singapore –
***
5★ I first got in touch with Kelly late last year. I had my mind on having a simple reading to seek clarity on work. I was initially unsure about mediumship when Kelly brought it up. But I'm glad I kept an open mind.
Kelly had a way of tapping my truest, barest self without making me feel vulnerable. She was extremely good at articulating the messages found in the cards and I enjoyed the session so much I spent three hours with her. Even though the session was intense and startlingly accurate, it didn't feel like someone was dissecting my life, scrutinising and judging my every move or emotion – it was like talking to a friend who knew me really well, helping me make sense of situations and guiding me to arrive at my own answers.
Kelly also helped pass a message from a loved one who passed away not long ago, and delivered it with a calm assuredness. I wasn't actively looking for answers, but the session helped me connect with her and address some of the deepest feelings that I kept away since her passing. And I'm very thankful for that. When Kelly told me she kept showing a cat-eye gem, I knew immediately the connection was genuine.
Kelly was really sweet to have given me crystals, these buzzing little fellas that give me little bursts of positive energy when I most need them. Kelly also helped me source for this gorgeous burgundy cat-eye gem that I eventually set in gold with my name engraved, and even went through the trouble of taking it back to cleanse it. When I have it on, it gives me this sense of contentment and confidence – that everything will be alright. Sometimes I feel it buzzing away, as if it's sending me little reminders that someone is keeping a watchful eye on me.
Kelly is an extraordinary, amazing psychic, medium, tarot card reader – however she touches your life. Someone really special, a kindred spirit.
– Joanna L., Singapore –
***
5★ Thanks for the session.. everything u mentioned was enlightening.. Things happened n i think back about what u said… would love to see u again sometime soon.
– Stell L., Singapore –
***
5★ Thank you Kelly, for helping me see the things that I've been so blind to. You've been so helpful and kind towards me. I truly feel that I'm breaking into a new chapter in life and I can finally move on from all the bad things.
People, if you're looking through the reviews to consider whether or not to engage her services, I'm telling you there shouldn't be a need to hesitate. I came to her because I needed help, and help she did. I walked away from the table feeling renewed and enlightened, and I truly believe that I will be okay from now on. She will be straightforward and offer you the best possible advice, so you don't have to be afraid.
Thank you so much once again. I'm really grateful.
– Laverne L., Singapore –
***
5★ It's been two years since I was introduced to Kelly. During my first reading, I was astonished at how well she was able to know my issues at a single glance, especially personal stuff and habits that no one knew. Since then, I will seek for her advice in times of doubt. Kelly has not only opened my eyes to different perspectives but also helped me to grow in life. I am very, very grateful and blessed to not only meet her but to have her as my friend!
– Chloe C., Singapore –
***
5★ I been through a few readers throughout my entire life. Fortune tellers, fengshui masters, etc. Kelly's by far the only one I trust because the talented sweetheart shocked me by asking me stuffs of a distant dark past that no one knew only I do, of a depressing past that only my family knew. She was able to answer my questions when I wasn't so clear in my questions, making me to look past the blockage and look from a wider angle.
I took her advice on my first visit and I never looked back. 🙂 Thank you for guiding me when I'm lost, advising me when I'm struggling, explaining clearly in my sense when I'm confused. Through you I'm learning to know myself more, to face what I been hiding, to do what I was afraid to do so. I'm grateful to have met you. Because your guidance really helped me a lot in my thinking and really means a lot to this broken soul!
If anyone has doubt still… don't. Take that leap of faith. Because I did, after the phoney, the inaccurate and the rigid. What's there to lose anyway… because at the end of the day, your gut feeling will tell you if the reader is good or not. I'm glad I listened to mine! 🙂
– Regina T., Singapore –
***
5★ Kelly is extremely caring, kind and compassionate. Not to mention, her advice is always helpful and genuine too! 5 stars is definitely not enough to describe the advice she gives for any difficulties you have.
– Lixin T., Singapore –
***
5★ Compassionate, sincere and no-bullshit straight shooter. She has helped to heal me in more ways than one.
– Y. Y., Singapore –
***
5★ Thank you Kelly for helping me & my hubby when we were both feeling so stressed and lost due to all the changes and major events that are coming our way. With your help, we managed to have clearer directions in our business. And thank you for clarifying my doubts and assuring me about my pregnancy which really helped to ease my worries and anxiety!
Kelly is really sincere, compassionate and caring. She keeps in touch with us after the readings and continues her concern on our progress.
– Y. P. Ng, Singapore –
***
5★ I am impressed with Kelly. She seemed to know me already even though we only met once. Thank you for the great reading you have done for me. I now have more confidence in myself.
– 琦琦, Singapore –
***
5★ Thank you Kelly for the reading. The session really had me 'wake up my idea', and I have sought professional help. Just two sessions of seeing my therapist had me more at peace and definitely more optimistic. My luck has been extremely good (new job, shortlisted on the spot!) – perhaps due to my energies becoming more positive?
Once again, thank you so much. I'm en route to self-love, self-acceptance and recovery. Albeit a long and maybe difficult journey, but at least I took my first step forward.
– Apple L., Singapore –
***
5★ Truthfully, although I do believe in Tarot / Angels cards reading but at the same time, I strongly believe that the reader has to be gifted to be a good reader. So therefore, I was a little skeptical as to what Kelly could tell me on our first session.
Starting from her overview of my character to business to health to relationship, etc, all of that was already good enough to wow me. In fact, a couple of times, she was so spot on that I cried. I was thinking how could this lady know so much?!
Anyway, I run a business and Kelly came over to my shop to do a reading. What shocked me was, I had a staff who was working for me for the third day when I had a session with Kelly. I told Kelly that I don't have good vibes about this employee and immediately, she asked me to pick out the cards and started reading on this employee. I had to admit, what she told me was too far fetched when she mentioned that my new employee is an ambitious, rebellious, having an unsound mind who will sow discord among the rest of my staff working alongside with her.
Despite the advice Tarot cards gave me as not to have her around in the store, I continued employing this new lady staff and trust me, the very next 7 days, everything (except the ambitious part) that Kelly mentioned about the new staff came true!! It was frustrating yet incredible!
Kelly on the other hand, as an animal communicator, I was fortunate to see how she had communicated with a dog that I was amazed how good she really is, in relaying messages from the dog to us humans and we were able to further understand how the dog thinks of himself and others (which is pretty awesome).
I strongly recommend Kelly not only to individuals but also companies to engage Kelly for her help on personal and business point of view, she offers great insights into a lot of matters that will leave you in awe.
P.S. For people who are curious about what happened to the new staff, she was kindly asked to leave, without telling her the real reasons of her being stubborn, dishonest and rude behavior in the past week and she left with a dramatic exit (and I really mean dramatic with stealing, screaming and gesturing vulgarities).
Lastly, I would like to take this opportunity to thank Kelly again for her great readings and the advice she gave me on all aspects of the readings. Also, not forgetting her compassionate self with a burning passion to truly help people in need of answers about their life. She is fantastic.
Have an awesome and great year Kelly! I wish you all the best in 2017!
– Jane Y., Singapore –
***
5★ Felt like I was in a limbo. Needed some answers and direction. After I went to seek Kelly for guidance, it was rather shocking that she said my situation accurately. I've finally found clarity and closure. Thank you.
– Hana L., Singapore –
***
5★ Kelly is an extremely gifted, kind, compassionate, and loving person. The session was definitely an eye-opener for me and provided me with the insights and clarity that I was looking for. Because of her, I was able to get the closure and healing that I needed with regards to my beloved deceased pets…and it was definitely a session that I will forever hold close to my heart.
In addition, Kelly even went beyond her call of duty, and generously assisted me with regards to other rescue animals. I am beyond touched for everything that she has done for me, and really am thankful for the friendship and care that she extends towards me until this day….
I will forever be grateful for the love, care and friendship, Kelly.
I sincerely wish you all the best in life. God Bless!
– Cleo Rachel Yeo, Singapore –
***
5★ Kelly is an extremely patient person. She is always able to give reliable information and advice.
– J. Wong, Singapore –
***
5★ I've been seeing Kelly for a while now and I only have great things to say about her. She's a really good listener and every reading with her helps me to get a better understanding of myself. The readings help to clarify my thoughts and address things in my life with a lot more confidence. Whenever I tell someone I am close to about Kelly, their initial response is one of extreme doubt. But when and if they do seek her at some point their perspective on the whole idea changes drastically. If you need some clarity and advice in your life I highly recommend a session with Kelly!!
– Natalie S., Singapore –
***
5★ Contacted her when I was facing career-related issues. Reading was thorough and practical advice was on point as well. Definitely would recommend to family and friends.
– Ruban V. L., Singapore –
***
5★ Kelly knows her stuff and she's great with her readings. She, in the short session we had, proved to me that she knew what I was going through and hit notes nobody else even came close to. Go to her with an open mind and you will learn a lot more than I did in my session with a cynical mindset.
– William W., Singapore –
***
5★ I got to know Kelly through a friend. Think it's fate that Kelly managed to schedule me for an earlier slot than expected. Timing was perfect as i was under a lot of stress, frustration, doubt and generally feeling very lost and a lot of negative energy.
I was nervous at first but Kelly is so kind and understanding that I warmed up and got comfortable with her very quickly. She was very encouraging and supportive which lifted my spirit and I definitely got clarity of what's happening and what's ahead.
I can't wait to introduce Kelly to my friends and family and see Kelly again.
Thank you, Kelly, and I hope I'll be feeling much better the next time we meet!
– Anna C., Singapore –

***
5★ I got to know Kelly from a friend of mine, who regularly shares her stuff on Facebook. I was going through a period of extreme confusion and self-doubt and I needed some clarity into the situation. Kelly was very accurate on numerous aspects. Even though the answer wasn't something I was hoping for, but I know that what I hope for may not necessarily be the truth. I left the session feeling more optimistic and I really hope that there will be a day where I can share with her some good news.
– Jessica E., Singapore –
***
5★ When I was lost and confused in life, I met Kelly one fine day in November 2014. Our first encounter left me baffled at how a stranger I just met could know so much about me when I had not even shared much. The following weekend, I went back for another session because of my curiosity and what I was told made me smile and cry at the same time. When I was at my all-time low, a lost, dejected and tired soul who needed to find some clarity on life, Kelly's gift was the guidance that helped me through towards the light and is still helping me. Her gift is a wonderful gift that will help those who need to seek clarity and guidance.
– Priscilla T., Singapore –
***
5★ After months of feeling lost, angry and guilty, Kelly helped me recognize that I did make the right choice even though it was difficult and seemed like it was all wrong. She passed me the message of my Angels and was spot on with the problems she identified in my health, but reassured me that these could be solved on my own. I felt like a huge burden had been lifted off my shoulders after our 1hr session and I gained a sense of clarity in my next step. I really appreciate the genuine and sincere way Kelly brings the message across and encourages me to make choices that are true to myself. This was a good session and I encourage you to give it a try if you are in need of Angels' help.
– Valerie N., Singapore –
***
5★ I've had the pleasure to work with Kelly a few times, and it was always fun. She may not look exactly like what people think a psychic should look like, but she is the real deal. I believe everyone who book a session with her will be able to walk away with some new perspectives to the questions that they always have!
– Shirley Z., Singapore –
***
5★ I chanced upon Kelly's site when my beloved fur kid passed on and I needed some closure. Kelly was very friendly and patient and she helped answer all my questions about my baby. She's truly gifted in what she does and I believe this will not be my last session with her. Thank you so much and words cannot describe how grateful I am for your help. God bless.
– Grace C., Singapore –
***
5★ Kelly, hmmm the 1st impression.
She seems to be a friend who you have lost contact for so long and finally gotten a chance to catch up again.
We had eye contact and she seems to know whats going on with my life, without a single word being uttered from me. (She seems to say what has happen to you?)
She pinpointed straight at the main issues that needed to be addressed.
She went through each stage specifically, and gave me advice which is within my reach.
Well, end of the day after a session with her, I felt more comfortable and had a clearer picture.
It was really a meaningful and enlightening session for me. Sincerely appreciate her time and effort.
Looking forward to the next session with you.
For those who haven't tried, I strongly recommend you guys to have a session with her. Once again thank you!
– Shawn C., Singapore –
***
5★ Kelly is really a nice lady who guides you on how to face and conquer the problems which you are facing. Step by step she will tell you how to face the challenging road ahead. She is like a sister/bestie, she will open her ears while you pour all your sorrows and she will guide you on how to overcome your problems. You don't have to speak much and she can feel it. I dislike opening up to others whom I don't know well. When I met her it's totally different, a very special and wonderful lady indeed. If you really need any help, try to have a session with her and you may find your light. Kelly, I am not good at words but am really thankful for everything and it's in my heart. Am looking forward to the next session with you again. Thank you!
– Jolene O. C., Singapore –
***
5★ Kelly is really the only psychic I believe in so far, even for the reading. She told me something about what I did a while ago which I have never told anyone about. Thanks to her I was able to somehow communicate with my late grandma, and get to know about my guardian angel. I was previously struggling about a crossroads decision and she gave me guidance. Totally worth it! I appreciate her so much!
– Michelle N. M., Singapore –
***
5★ Kelly is a really gifted tarot card reader and psychic. When I first came to her, she could tell me all my main problems even before we started opening the cards. I was very amazed and we kept continuing to open the cards based on my questions which really helped to guide me to face my current issues. She could also sense the presence of your guardian angel which always protects you everytime. After my session with her, I felt so enlightened and I knew what I needed to do. Looking forward to have another session with her in the future.
– Grace N., Singapore –
***
5★ Kelly is someone I could relate with somehow, being my first reading session, the stuff she told me about… gave me deja vu. She hit many nails on the head about many things which happened in my life. She's really good and hence, I would definitely see her again.
– Irina W., Singapore –
***
5★ Kelly is a superb psychic! 100 percent!!
– Wilson H., Singapore –
***
5★ Believe it or not, you can't deny it, just face it and do what you need! Thanks again Kelly!
– Jackson L., Singapore –
***
5★ Thank you Kelly. The session I had with you brought much comfort to me during this trying time of my life. After the session, I really left feeling my life is going to change for the better.
– Serene L., Singapore –
***
5★ From the day I made a booking with Kelly, to the day I met Kelly, I had so many various thoughts on how the session will go. But when I met Kelly, I need not have worried about it at all. Kelly is a highly intuitive and spiritual individual and she was able to make my session worth every minute. Not only did I get to know more about myself. I gained so much in terms of insight. I would totally recommend her! I have never experienced something like her session before.
– S. Devi, Singapore –
***
5★ Kelly is truly genuine, helpful and sweet. I really appreciate her assessment of my situation and her straightforward yet useful advice. Thank you so much Kelly!
– Regina L., Singapore –
***
5★ Kelly strikes me as a very sincere person who's willing to listen to my concerns and tries to help as much as she can through her readings. She is also a very gifted and competent tarot card reader. My session with Kelly gave me much clearer directions on where I'm headed as well as answers to questions I've had for some time now. I would definitely recommend Kelly's services to anyone seeking spiritual advice! Thanks so much Kelly
– Denise P., Singapore –
***
5★ Thanks Kelly for everything. Love your positive energy and honesty. Thanks for following up and making sure I am fine. Till next time
– Tina I., Singapore –
***
5★ Kelly is a highly gifted and intuitive lightworker who can accurately interpret the situations that I am in. She has such a nice and friendly personality that I totally feel comfortable talking to her throughout the entire session.
The session with her is very insightful and interesting which has cleared so much of my doubts and inner fears. At the same time she reassures me that things will be okay even if I choose a path that others may not.
I'm extremely grateful to Kelly for opening up my mind and showing me a whole new perspective about certain situations in my life that I never thought anyone would understand.
Thanks so much Kelly for guiding us through the right path in life.
– Lixian Y., Singapore –
***
5★ Kelly speaks the truth in love and affirmation and she does not prescribe what you should or shouldn't do. How life pans out still lies in the actions and choices you take. She is very sensitive to the religious background that i come from and makes references to them. Kelly has a very sincere and truthful aura to her that does not judge. Felt lighter after the session with more self empowerment that everything will turn out to be alright and everyone is cheering me on. Thank you for the session.
– Diana W., Singapore –
***
5★ Compassionate, fun loving and a great adviser . Thank you for guiding me to the root of the problem and the great advice god bless you Kelly
– R. R., Singapore –
***
5★ Kelly is a gifted tarot card reader. She is very friendly, sincere lady who listen patiently and tries as much with her readings. Kelly had gave me the clearer guidance and directions. Also had cleared the doubts I have. Thank you Kelly!
– Diana T., Singapore –
***
Kelly, what you have is a gift. I will never get over the loss of my beautiful wife, but now I know she is always watching over me. You are a great comfort. Thank you.
– David T., Singapore –
***
Kelly's Tarot reading was so spot on, I was scared at first. But she gave me hope to overcome my personal problems and face my future bravely. I was very comforted. Thanks Kelly.
– Khairul, Singapore –
***
We started the session and in minutes I was crying. Kelly told me my whole life story and I didn't say a single thing to her. She already knew me better than some of my friends. She gave me advice on how to solve my problems and make my life happier. She was really loving and comforting. I felt a lot better after that.
– Pauline, Singapore –
***
Kelly's reading gave me clarity and a deeper understanding of why certain things were happening in my life. She prepared me for a loved one's unexpected passing by predicting that the death would occur within a week, and it did. These were hard truths, but she delivered them compassionately and even checked up on me a few days later to make sure I was alright. She is wonderful. Thank you, Kelly.
– Song, Singapore –
***
Kelly makes you feel very comfortable during the process of the tarot card reading. She doesn't force any opinions or ideas on you, instead, she directs and guides you to think about what you want. She is very reassuring and the things she mentioned were accurate to the smallest detail. She helped me to remove baggage that I have been carrying for a while and helped me to move on. Thank you, Kelly, for the wonderful session!
– Emily L., Singapore –
***
5★ 3 years ago, Kelly has helped me out of a super bad spot. She was straightforward, precise, and she does her best to help you from the bottom of her heart with the healthiest of energies! I take away something important each time I see her – so I trust in the advice that she gives. From life/career/love problems to pet communication to passing messages from deceased loved ones – you're in good hands! 🙂
– Goofy F., Singapore –
***
5★ Been to Kelly twice for readings and all I can say is that Kelly's accuracy still chills me till today. She is able to grasp the situation quickly and is able to tell me honestly the things I need to hear. She has helped and guided me through one of the darkest times of my life and I am beyond grateful for her advice. We still keep in touch and I highly recommend her if you are seeking some clarify in the situation you are facing
– Hui Min L., Singapore –
***
5★ When you're dealing with issues that are emotional it's always important to have someone who can understand how best to handle that. Kelly was absolutely wonderful the whole time we were working together and I'd happily go back to her any time!
– Deb G., Singapore –
***
5★ Kelly helped me with a reading recently and she was able to put things into clear perspective and gave me the guidance I needed. She was spot on with the issues I need to work on and gave very sound advice. Unlike other reading I tried in the past which left me even more confused and demoralized, Kelly was able to lead me back to the right path and I would highly recommend Kelly if you need a reading. ?
– Jimmy J., Singapore –
***
5★ If you're looking for a tarot reading, Kelly's the person to go to for great insights to your questions/doubts/challenges. I attended Kelly's Tarot reading workshops – beginner and intermediate and I especially love that she emphasizes on spiritual hygiene and safety as first priority. She's encouraging and inspires you to want to know more and learn more and I must say that I have come to understand my spiritual self much more after participating in her workshops.
– Dorinn C., Singapore –
***
5★ Kelly is empathetic and non-judgemental. She gave sound advice and constant encouragement to keep you going. Her readings were accurate and most importantly, she don't hide from you even if the readings are not in your favour. She is more than just a tarot card reader, consult her and you would know what I mean. Thank you, Kelly for being a selfless advisor and the endless times spent to listen to our stories.
– Jane L., Singapore –
***
5★ I first got to know Kelly Lightworker through the recommendation of my friend. Since then, I've gone back to Kelly for more readings. I am amazed that Kelly is able to accurately read the problems that I was facing, and grateful that she is able to provide sound and practical advice that was helpful to me. She is frank, firm and at the same time able to effectively convey the messages that I needed to hear. Her advice has helped me through challenging and difficult times. As a member of the Goddess Circle, I am also appreciative that Kelly makes time amidst her busy schedule to help us with our prayers!
– Khim C., Singapore –
***
5★ Have had 3 readings from Kelly so far – each time she read the cards and told me things that I didn't share with her, which were all spot on. She also told things as they were, no sugar coating about the things that I was encountering. Which was what I needed, cos the problems are already complicated as they were, and I needed to fact check to know how to move forward. I enjoyed my readings with her Somewhere underneath the no nonsense attitude was a big heart as she temper her readings with encouraging words, but I suspect that if you start to wallow in some self-pity she will probably kick you in the butt to get you out of the funk first haha!
– Pauline W., Singapore –
***
5★ Under the encouragement of my spouse, I decided to seek advice from Kelly as I needed clarity on my career direction. The session went amazingly smooth with no moments of awkwardness. We spoke like we had known each other. She understood my dilemma and provided sound advice. After my session with her, I felt assured and clear of my next step. If you are stuck in a situation, I strongly recommend talking to Kelly. You will feel a load off your chest. You will be reminded that you have a choice in creating your own future and thus, empowered to take actions.
– Jason W., Singapore –
***
5★ I first contacted Kelly about 3 years ago. And since, I've been reading my cards with her. Lightworker is the perfect name to describe Kelly and her work. She has helped me every time in finding light in my path and understanding my present in order to make more informed decisions that will shape my future. She is a gentle and nurturing soul. Thank you for being a light bridge.
– Alejandra G., Singapore –
***
5★ Kelly is absolutely amazing. I was guided to Kelly at a time in my life where I was struggling with more than a few negative forces. I chose her Spirit Communication service because at the time I felt that it was best suited to my problems. She worked wonderfully with the energetic forces and relayed messages that genuinely addressed my needs. She was compassionate to me when I expressed sadness over my relationships and fear over my current situation. When I learned I was having a ~ghostly~ experience, she provided such wonderful advice to help me deal with the hauntings. I also greatly appreciated that she followed up with me to see how I was dealing with the hauntings after the service was done. The fact that she made sure that I was doing ok showed me her consideration and dedication to her clients. During a time where I was scared of my environment, I felt that she was one of the few people I could turn to and look for guidance. To that, I am endlessly grateful!
However, it is important to note that as her job as a lightworker, it may not be in our own best interest to have her provide every detail or clear messages to all of our questions. At one point I asked a question about a certain relationship. Although she provided a kind but vague answer (which confused me at the time), I now understand that the message to me was for my greatest and highest good. It was part of my journey to understand that relationship and eventually let it go. I later underwent an additional service with Kelly to better understand the nature of that relationship and begin the process of clearing the attachment. I thank her for the way she handled that, which she did firmly but with the utmost kindness, and allowed me to go through the clearing process in my own way. Her abilities as a psychic intuitive and medium are unparalleled and would highly recommend her to anyone seeking guidance or healing. Thank you again, Kelly!
– Natalie R., (FL, USA) –
***
5★ Consulted Kelly few months back and things are unfolding as what she interpreted from the cards. Very amazed by the details interpreted from the cards and the things that are happening now.
Thanks Kelly
– Shirley O., Singapore –
***
5★ I just want to share to all that I really adore Kelly, the Lightworker! I believe there is a special affinity which connected me to get to know her through her Facebook page; Kelly: Spiritual Messenger, Healer, Lightworker – 陈嘉丽
I even joined as a member of the Goddess Process group because I love the Goddess, as much as she does! She is a kind and compassionate lady who not only help mankind but animals too. She has a big heart for the animals. She held FB live tarot card readings to help raise funds for the animals in the Noah's Ark Nature Shelter (NANAS). I had 2 short FB live tarot card readings with her (one done last year & a recent one in June). The earlier one was asking about my career & it was very accurate, I took her advice well. (I'm now happily staying on with my current job). The recent one was checking on the sudden passing of my tortoise. I got relieved to know the real reason of his passing and was very glad to know that he will be crossing over to the 'Rainbow Bridge' eventually!
I also love to read her articles in her 'Kelly, Lightworker's Newsletter'. There are many interesting and meaningful stories to read, I love the Kelly's Weekly Tarot & Goddess Divination the best!
Kelly is a genuine, sincere, truthful and honest lady. She is my first encounter with a Lightworker and I am blessed to meet a good one. Most important of all, she has a strong & trustworthy spiritual & divine team with her and I feel safe 🙂
Thanks for being with us.