I gave Tarot & Oracle readings at Once Upon A Christmas, the Crabtree & Evelyn Singapore 2017 Christmas press event. Great set-up, beautiful people, delicious food, and of course a fantastic new range of Crabtree & Evelyn products to enjoy. Check out the pics! 
It was a pretty magical event!
I was busy with readings but they saved me a slice of the cake. OH MY GOD. IT WAS AMAZING.
I love how my readings look like feisty gossip sessions HAHAHAAAA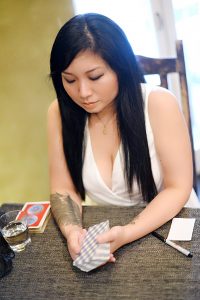 Yes Ma I have a big head
Many thanks to Crabtree & Evelyn Singapore for having me!