Are you a Tarot geek who's learnt the basics of the Tarot, and want to take your learning further? Do  you sometimes struggle with reading combinations, reversals, and Court cards? Do you want to move beyond the mundane interpretations of the Tarot, and connect with its Spiritual aspects?
HERE'S YOUR CHANCE.
Join Kelly, one of Singapore's premium Spirit workers and Tarot practitioners, as I teach you how to expand your understanding of the Tarot. You'll connect with your cards – as well as your Higher Self + members of your Spirit team – and take your Tarot readings to a completely new level!
(Click here for my testimonials and get ready for lots of love.)
MANY OF YOU HAVE TOLD ME THAT YOU'RE STRAPPED FOR TIME. I HEAR YOU, AND I'VE RESTRUCTURED MY WORKSHOP TO SUIT YOUR NEEDS.
This intensive 4-hour workshop will be held over one afternoon. Here, you'll learn:
What the reversed meanings of the Tarot cards are
Who/What the Courts really represent
Quick cheats to memorise 'em all
Some detailed spreads that give you profound insight into complex situations
How to tune in to the situation you're reading for by connecting with your intuition, your Higher Self and your Spirit team – THIS Spiritual connection is what elevates your readings above the typical Tarot reading
MY INTERMEDIATE TAROT WORKSHOP COSTS ONLY

$378 SGD

. 
Participants who have attended my previous Intermediate Tarot workshops and who want a refresher, you can attend this workshop at a special price of only $78!
*
FAQ: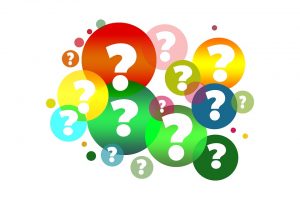 Please note: Kelly, Lightworker reserves the right to change terms and conditions without prior notice.
When does registration end?
Registration is open until 09 December 2018. (If you're reading this after 09 December and you're still interested, though, contact me and there might still be space!)
When will the workshop be held?
The workshop will be held on 15 December 2018 (3.30pm – 7.30 pm, with a 15-minute break in between).
Where will it be?
The workshop will be held at Parchmen Academy of Coffee and Tea, 71 Brighton Crescent, Serangoon Gardens, Singapore 559214
What if I register, then change my mind?
No can do. ALL FEES ARE NON-REFUNDABLE. Book your seats mindfully, please.
What if I register, but have to cancel/ can't make it on the day itself?
I'm afraid that's too bad – unfortunately, you are NOT ENTITLED to a free seat at the next workshop. Your attendance is your responsibility.
How do I register?
Advance payment is required for registration. Here's how:
Make the payment of $378.
Payment to be made via hello@kellylightworker.com (PayPal). I regret that PayLah and PayNow are

NOT

available at this time.
E-mail me at hello@kellylightworker.com or send me a Contact Form. Please state the following:
"INTERMEDIATE TAROT" (in the title or at the top of message)
Your name
Your contact number + e-mail (no worries, I will only use your details to contact you re: workshop updates)
Your PAYMENT TRANSACTION NUMBER. This is crazy important because I need to confirm your payment!
FURTHER ENQUIRIES? PLEASE CONTACT ME:
Email: hello@kellylightworker.com
Or click here to submit a Contact Form.
SEE YOU AT THE WORKSHOP!