Curious about how the Tarot works? Always wanted to learn how to receive messages from a higher wisdom, or to gain insight into your own truth? Only want to learn from the best?
Here's your chance.
Join Kelly, one of Singapore's premium Spirit workers and Tarot practitioners, as I teach you the basics of reading the Tarot as a means to discover yourself and Spirit – beginning with your own intuition + Higher Self, and some key members of your Spirit team.
(Click here for my testimonials and get ready for lots of love.)
This eight-hour workshop will be held over two days. In this course, you'll learn:
What all 78 Tarot cards mean, along with some simple, to-the-point spreads that optimise your knowledge of their meanings
How to identify, discern and trust your intuition in reading the Tarot
Who your key Spirit team members are, and how to reach out to them
I'm keeping prices as affordable as I can. Price-wise, most basic Tarot workshops in the Singapore market lie within the $400-500 range – but not for mine.
My "Basic Tarot: Discover Spirit" workshop costs only

$278 SGD.


If you book by 8 July 2017, the Early Bird price is

$238 SGD. 
Some FAQ: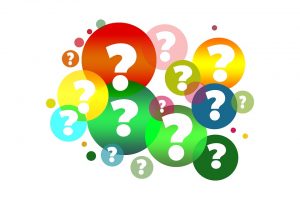 When does registration end?
Registration is open until 22 July 2017. (If you're reading this after 22 July and you're still interested, though, contact me and there might still be space!)
When will the workshop be held?
The workshop will be held on 19-20 August 2017 (Sat-Sun) at 2-6 pm.
Where will it be?
It will be held at The Healing Space, 209 Marine Parade Road (at the end of Chapel Road).
What if I register, then change my mind?
No can do. ALL FEES ARE NON-REFUNDABLE. Book your seats mindfully, please.
How do I register?
Advance payment is required for registration. Here's how:
Make the payment of $238 (now until 8 July) or $278 (from 9-22 July).
You can make payment via hello@kellylightworker.com (PayPal).
E-mail me at hello@kellylightworker.com or send me a Contact Form. Please state the following:
"BASIC TAROT" (in the title or at the top of message)
Your name
Your contact number + e-mail (no worries, I will only use your details to contact you re: workshop updates)
Your PAYMENT TRANSACTION NUMBER. This is crazy important because I need to confirm your payment!
further enquiries? please contact me:
Email: hello@kellylightworker.com
Or click here to submit a Contact Form.
See you at the workshop!